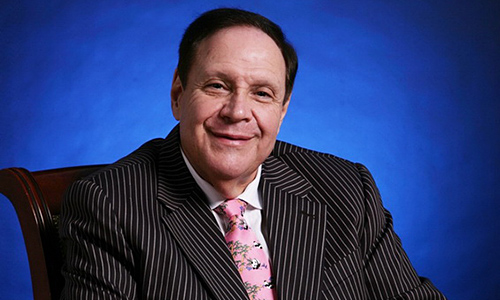 Commentator and columnist at CGTN, CRI.
Former Director and VP ABC Television.
Former Counsel to President Jimmy Carter.
www.linkedin.com
Dr. Harvey Dzodin is Senior Fellow of the Beijing think tank Center for China & Globalization. Having lived in China for almost two decades, Harvey is now a commentator of China Global Television Network (CGTN), China Radio International (CRI). and a columnist for China's leading English-language newspaper, China Daily. He is also Senior Advisor to the National Branding Center of Tsinghua University. His main focus is on Sino-US-EU relations, especially in terms of soft power.
Dr. Harvey Dzodin was a Director and Vice President at ABC Television in New York from 1982 until 2004. Prior to ABC, he was a consultant to the United Nations in Vienna, Austria. Previously, he was a Counsel to President Jimmy Carter, an attorney with the Federal Trade Commission and a Legislative Assistant in the United States Congress. 

The 1973 graduate of Harvard Law School currently divides his time between Beijing and Vienna.