The ancient Silk Road Spirit was all about the exchange of innovation and ideas. Even today, after more than 2000 years people are still focused on staying in their own comfort zone. SILKROAD 4.0 is here to cha(lle)nge that.
SILKROAD 4.0 is an exclusive network of outstanding professionals, all united by the same passion - to move away from the beaten path and overcome the limitations of technology and one's own thinking.
The working title of the conference series that took place in 2020 and 2021 was "SILKROAD 4.0 Emerging Tech Tour". It ´ s mission since the start is to connect leading experts from all over the world, share their wisdom - and visit other thought leaders of the future.
Please note. While traveling our knowledge caravan was evolving. In July 2021 we added an additional dimension to our learning journey and followed the EU-Asia connectivity strategy of the European Commission for structuring our discussions. Black stars indicate virtual-only events. Red stars indicate physical travels to the destination listed.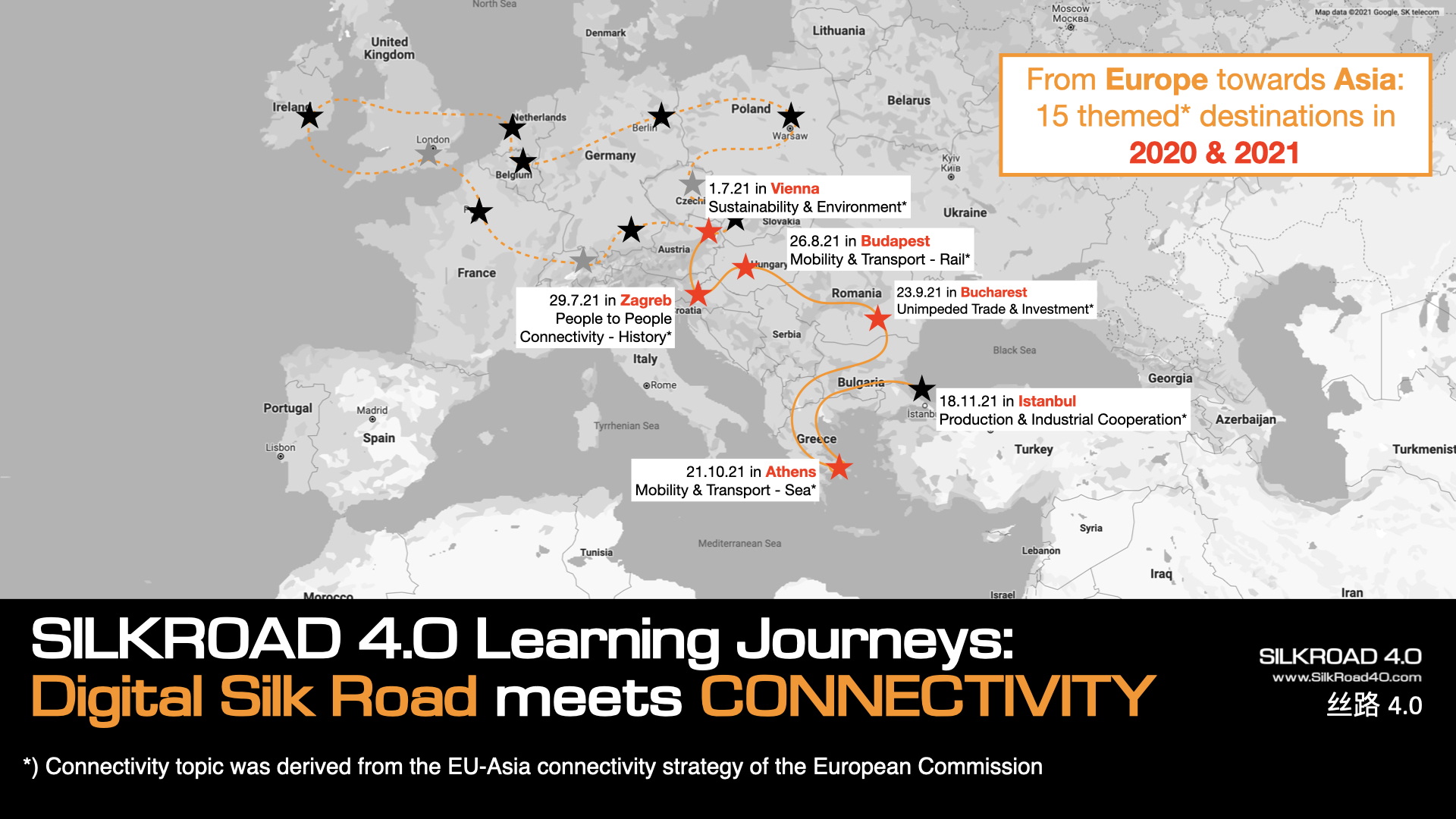 The following events took place in 2020 and 2021: