We use KTM Adventure Motorcycles because of their 'Ready To Race' mindset, and the great combination of cutting-edge technologies and an extremely offroad-capable machine, which we can rely on to get us both into and out of the many different types of landscapes and other strange situations that we encounter on our overland expeditions.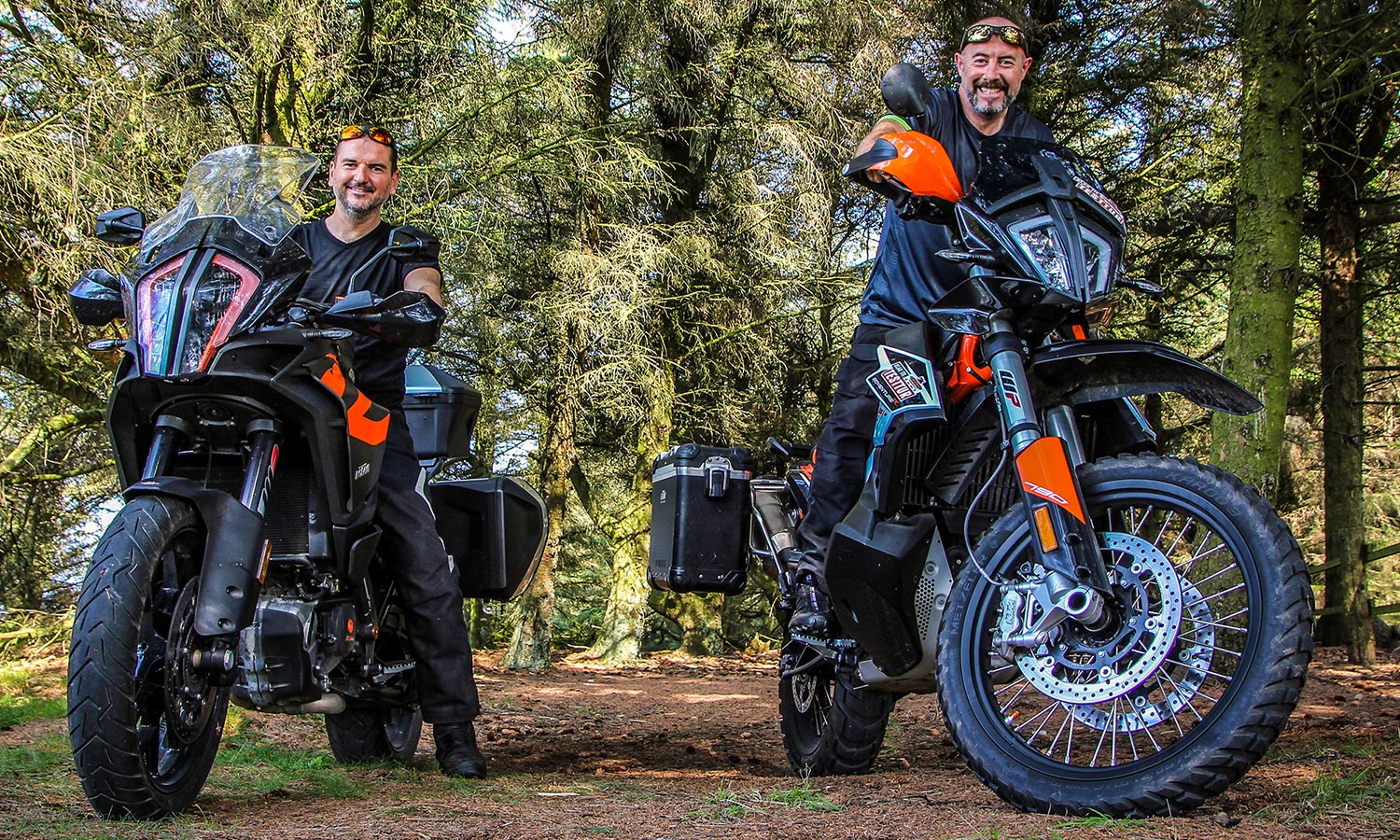 The latest KTM 1290 Super Adventure motorcycles with their 1,301cc capacity are equipped with a front and rear-mounted Bosch Mid-Range Radar (MRR) sensor array, for radar-based rider-assistance. This means the motorcycle can automatically synchronise with traffic speed, and provide warnings about any approaching dangers in front or from behind, and adjust to other obstacles on the road. This enhances our reaction time, and helps us avoid any unwanted interactions with other vehicles on the road, in the desert, or on mountain trails.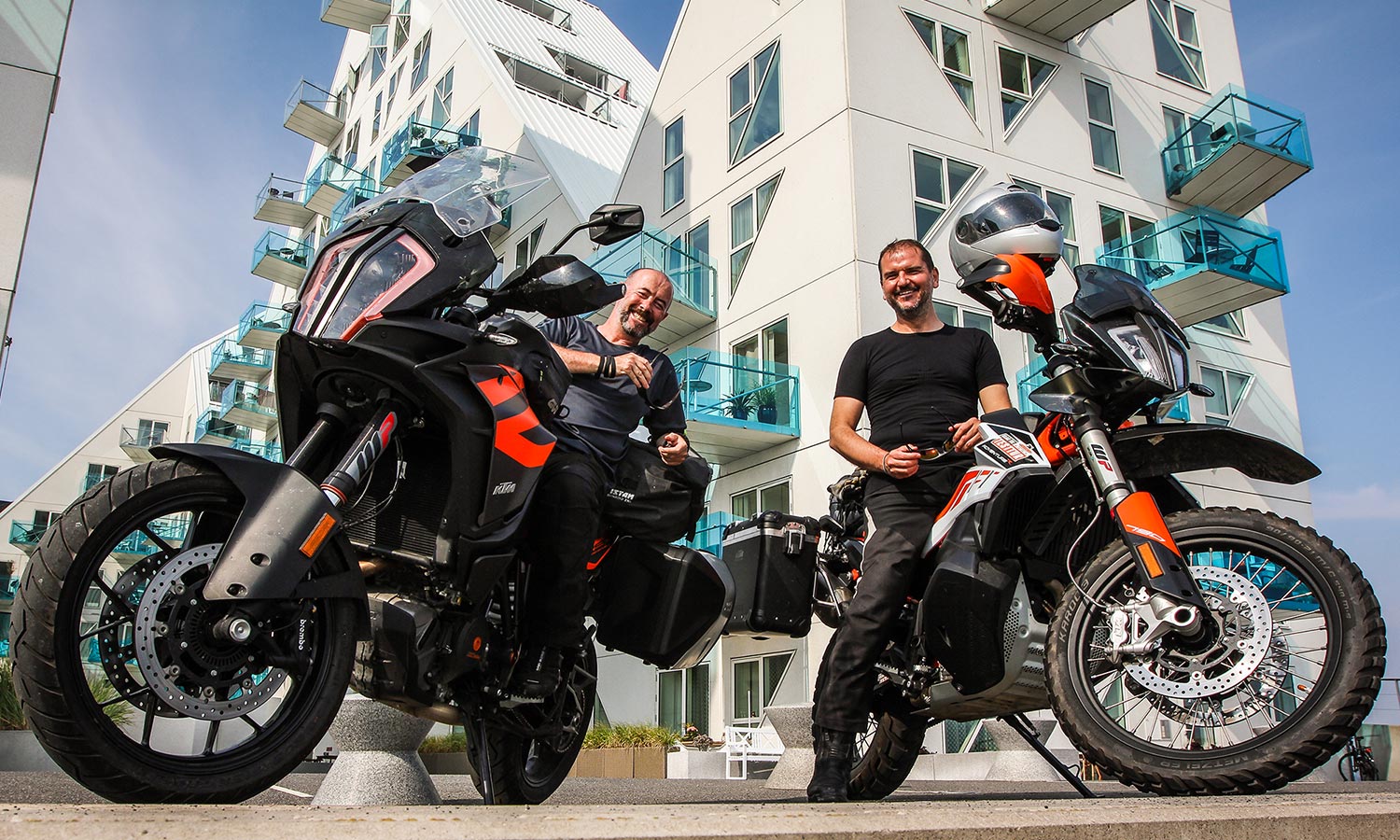 Add all this to the other very useful features for long-distance expedition riding, such as ABS, adaptive suspension, adaptive cruise control, smartphone integration, turn-by-turn navigation, cornering traction control, the many useful ride modes, and the large TFT display that only shows the information you actually need, greatly reduces the number of external and peripheral gadgets and devices we need to attach to the motorcycle - and then relate to - on the road.